Testimonials
"Kristy has helped several of my clients get a mortgage now! She is quick, reliable, and extremely knowledgeable! I love the fact that I can email her a question at 9:30 pm on a Friday night and she will respond right away. Amazing service! Thanks Kristy for doing such a great job for my clients!"
~Stephanie Forman, Realtor 
Would highly recommend Kristy to friends and family; she was able to lock us in for a great rate on our mortgage renewal just before rates went up and it was because of her timing, quick responses to emails and prioritizing us as a client that made it possible. Thanks Kristy.
Kristy was excellent to work with. She was patient, responsive, and professional. She provided accurate and timely information. Kristy asked insightful, helpful questions to ensure that we were receiving exactly what we wanted and needed. I would definitely work with her again.
My husband and I are both self employed and found it difficult to secure a mortgage on our own with our type of income. We reached out to Kristy in hopes she could find a way to get us into a house even in this current market. I appreciated how thorough she was explaining to us all of our options and how hard she worked to secure us the best deal. We highly recommend her services and can't say enough about how stress free she made the process.
I have worked with Kristy both personally and also professionally with my clients for Real Estate. Kristy is knowledgeable, consistent and a joy to work with. I would highly recommend her to anyone and look forward to working with her in the future. Thanks again Kristy!
Kristy was amazing to work with! Our situation was challenging due to a few unexpected issues that came up along the way, but Kristy worked hard to sort everything out and explain it all to us in a way we could easily understand. I can't imagine buying our first home without her help! I will be recommending her services to anyone looking to get started with a mortgage. Thanks again Kristy!
Kristy was fantastic! She considered many different options and found the one that would work the best for us. We ended up in our dream home on an amazing property which we were not sure would be possible until having discussions with Kristy. She was very professional, detail oriented, and found us the best rate available. Thank you!
Kristy is professional and knowledgeable in all aspects of lending and mortgages. Would highly recommend!
Kristy worked diligently to help me with a mortgage during a very difficult time for me. Knowing that she was working behind the scenes made a world of difference for me. I have and will continue to recommend her services to others.
Kristy was first class all the way. We've never used a mortgage broker before and decided to give it a try. Our web search brought us to Kristy and we considered ourselves very lucky to tap into her knowledge, experience and amazing customer service. She was always prompt in replying to any questions and seamlessly walked us through all the steps involved in getting us a great mortgage at a great rate. We certainly would have no hesitation in referring Kristy to anyone. Thanks Kristy. Your hard work was very appreciated.
Kristy has helped several of my clients get a mortgage now! She is quick, reliable, and extremely knowledgeable! I love the fact that I can email her a question at 9:30 pm on a Friday night and she will respond right away. Amazing service! Thanks Kristy for doing such a great job for my clients!
Great Mortgage Broker. Although we are new to Kelowna and we had a complicated mortgage application, Kristy has fought for us and have made it happen!!!
Very knowledgeable, resourceful & professional, highly recommend Kristy!!!!
I highly recommend Kristy. Our experience with her was great! Also convenient and easy threw phone and email. She was always quick to respond and give great advise. Thank you Kristy!
Kristy was awesome to work with. She was organized and great at listening to what we wanted. She worked with our weird schedules and was patient with us as we dealt with all the paperwork. She even made suggestions we hadn't thought of and got us more than we had hoped for. I highly recommend her.
Kristy was incredibly knowledgeable when helping us with our construction mortgage. She is a Kelowna mortgage broker and even though we live out of town, Kristy was very accommodating and was able to do all correspondence through phone calls and email. She was readily available to answer all our questions and was awesome to work with. I would highly recommend her to anyone looking for a mortgage broker.
Kristy did a great job explaining the process to us, the mortgage options and the insurance options. She was quick and got the documents set up with the lending agency quickly and the electronic signature method was excellent. Her fast responses via email, text, and voice were very much appreciated in the short time that we had to do all of this. I would recommend her to others who are looking for a very good mortgage broker who is fast, efficient, friendly, and very knowledgeable.
We were fortunate enough to have Kristy work on our behalf to acquire a Line of Credit for the purchase of our home. The transaction was worry free due to her experience and knowledge of the situation. We are very pleased to recommend her to anyone looking for help with their mortgage needs.
I was very impressed with Kristy's availability and her willingness to meet with us whenever it was most convenient for us. She was very quick to come through with what we needed and even found us options that we hadn't known about before. Kristy's knowledge and professionalism made selling our home and buying a new one a lot less stressful and I wouldn't hesitate to recommend her services to my friends and family.
After losing time from working with dishonest brokers we relied on Kristy Towson to put together the most impossible deal in less than 48hours and she hit it out of the park. While many brokers fled she seemingly relished this near impossible deal. She was truly a God-send for us.
As a first time home buyer Kristy was very informative and quick to reply to my many questions. She was very organized in getting everything done properly and efficiently…and best of all got me a great interest rate! I would highly recommend Kristy.
Kristy Towson is knowledgeable, patient, accommodating, and most importantly honest. When we shared with friends our plan to purchase a foreclosure, they were less than thrilled and just told us it would be a bad idea; however, Kristy took the time to explain everything in detail about the process and what we could expect. She was completely honest. Definately someone I would recommend and use again.
Thank you for your time and energy. It has been much appreciated.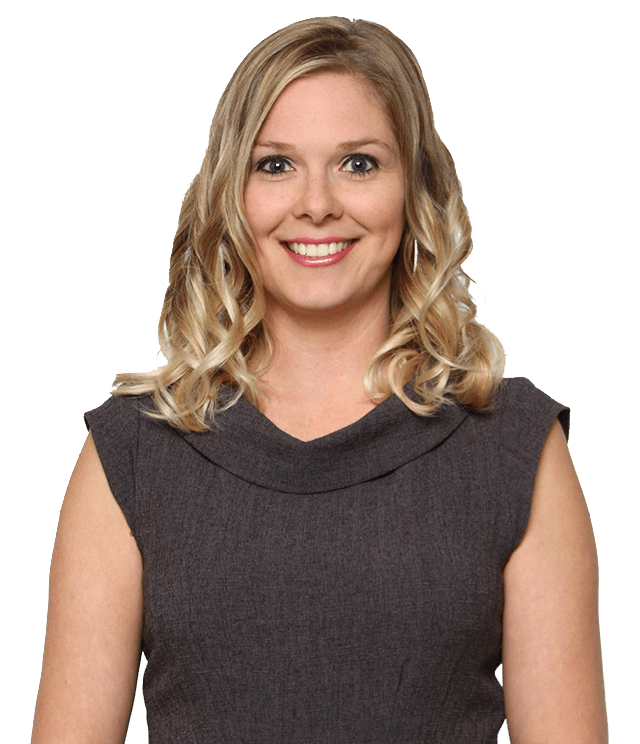 I Make Living Affordable
Communication is key! I work closely with my clients to find the best mortgage that suits their needs, communicating with them throughout the entire mortgage process. Find out why I am the best Mortgage Broker Kelowna has to offer.
~Kristy Towson